PRESENTATION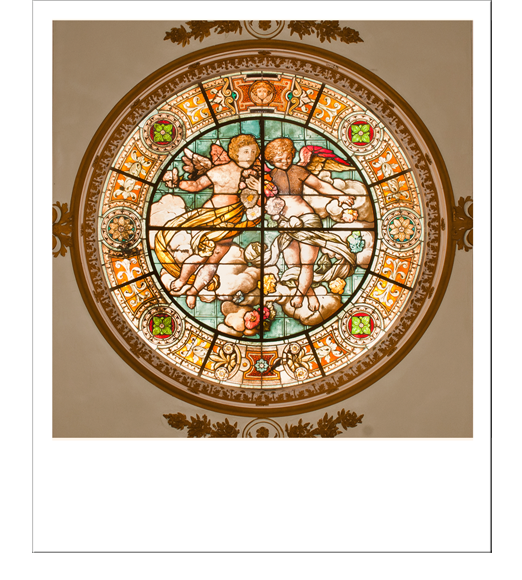 This project originated some years ago, as a result of a reflection that came to mind from an every day event. As I was walking down the streets of Ñuñoa, among some new buildings, I observed a church, a neighborhood chapel, like so many others existing in the district, in Santiago, and in our country. Then, I thought of so many things that are lost in our everyday lives and that people living in the capital do not see or do not know how to observe, and that these have a lot to tell.
I remembered that "neighborhood chapel," I used to go to, the church of the Sacramentinos (Basilica del Sagrado Corazón) and I asked myself, how many people know the historical and cultural value of this church? How many people know that its design was inspired in the Basilica of the Sacred Heart of Paris? How many people know their origin and their history? How many people know their name and their laudable aesthetic value? They remain forgotten, although they are still a milestone of this centric zone.
Thus, the idea comes to mind of creating a catalogue with some churches in Santiago, those declared National Monuments, and the most emblematic, because of both their aesthetic value, as well as their contribution socially, culturally and in terms of our patrimony. In this respect, this cultural promotional catalogue, seeks to have the observer recognize from their architecture, the design and religious art of the intrinsic cultural patrimony of Santiago's churches. The idea is to educate our observation, so that one can know what to observe and why.
Therefore, and due to different reasons, in this first selection there are many churches that are disregarded and passed over and hopefully, in the near future, they can be included. First, the February 2010 earthquake left havoc in many constructions, among them many churches in the Chilean capital that are currently being restored or are waiting for the funds to have their restoration process begin one day. Second, beautiful chapels abandoned to their luck in such deterioration that visiting them can even be a risk, as is the case of the Basilica del Salvador. Third, several churches work with restricted schedules, which makes immensely difficult visiting them. Lastly, why not mention the little or non-willingness of the parish priests in charge of the churches to show them.
On the other hand, at time of drafting the texts, I found that there is little bibliographical information that many times is different when verifying data from one source to the other, to such extent that at times it is almost amusing. The information available on the web also causes horror. A significant number of sites repeat, over and over, wrong data.
Beyond these bibliographical difficulties and the evident absence of research regarding the topic, we hope the texts drafted without being pretentious in some way will help the visitor to understand and become knowledgeable of the patrimony surrounding us.
We must rescue our cultural patrimony from oblivion. In Santiago there is so much to see and know. Churches are a meeting place becoming one with our history. We invite you to know these places and their historical and cultural contribution.