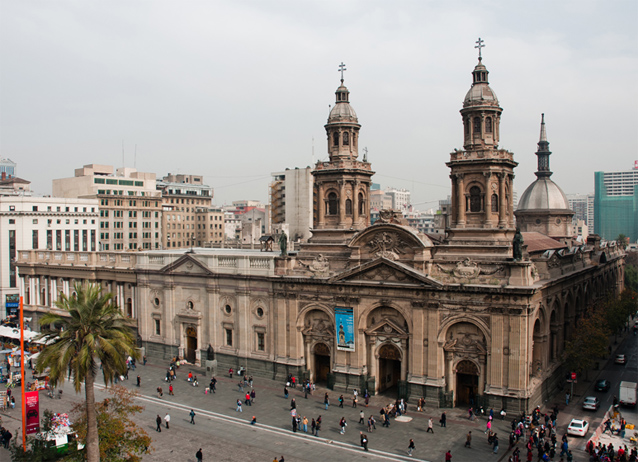 Date: 1748
Architect: Matías Vásquez de Acuña, Joaquín Toesca, Ignazio Cremonesi
Historical Monument: Minute N° 5058 de 06/07/1951
Adress: Plaza de Armas s/n, Santiago
Hours: Monday to Sunday 9 a 19:30 hrs.
Fono: 562– 226 96 27 77
Cathedral Sacred Art Museum.
This museum, the Museum of Sacred Art is located in the interior of the Cathedral and exhibits a collection of sacred art, religious imagery, documents and ornaments from the time of the Colony to date.
Hours: Monday 10:30 to 13:00; 15:00 to 18:00 hrs.